About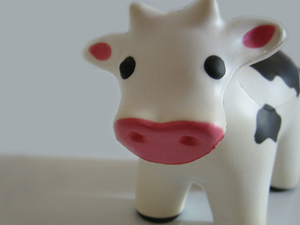 Get to know the team at Dana Foods.
Dave Prechel – President/CEO
Dave founded Dana Foods in 1996 with his wife Nancy. With over 40 years in the dairy industry, there's not much he doesn't know about dairy powders. When he's not in the office, Dave enjoys golfing, playing with his three miniature Dachshunds, Dana, Zoe, Roxy, and spending his winters in sunny Arizona.
Gary Fabel – Vice President of Sales
Gary Fabel joined Dana Foods in 2007.  His career in the dairy industry began at a Minnesota creamery specializing in cheese and whey products in 1992. Gary has spent the last 15 years in dairy commodity sales and production.  He and his wife Lana have two sons and live in rural Minnesota, where he works out of his home office.  Gary enjoys running, biking, fishing and spending time with his family.
Jennifer Geier – Account Coordinator
Jennifer started at Dana Foods in 2003, after earning her Bachelor's degree in accounting. She enjoys playing volleyball and kickball, camping, boating, swimming, and, of course, shopping!! She also enjoys spending time with friends and family, her husband, Dusty, daughter Ashley, son Miles, and grandson, Aidan.
Lori Prechel – Sales & Marketing
Lori entered into the family business in early 2007, after graduating from the University of Wisconsin Whitewater with a BA in Public Relations. She currently lives in Madison with her partner, their three dogs, Taryn, Lexi and Lola, and two cats, Xander and Tommy.
Sabrina Peterson – Inventory Manager
Sabrina was born and raised in Hillsboro, WI and just recently moved to Westby, WI.  She has been employed with Dana Foods since July of 2010.  In her free time, she enjoys watching football, reading, playing the piano and spending time with her husband, Kent, and their two children. 
Nicole Hodge
Nicole joined Dana Foods in May of 2013. She worked in the dairy industry for 10 years prior to joined the Dana team. Nicole was born and raised in nearby Wonewoc where she resides again with her husband Brandon, their two children Hayden and Ava and their dog Bella. In her free time she enjoys watching the Wisconsin Badgers football and basketball teams, reading, hanging out with friends and spending time with her family.
Brandon Hodge
Brandon joined the Dana Foods team in Dec. 2014. He resides in Wonewoc, WI with his wife (Nicole), and two kids (Hayden and Ava). In his free time, Brandon coaches the Varsity Baseball team for Wonewoc-Center High School and loves spending time with his family.
Patti Johnson – Controller
Patti joined Dana Foods in August 2017. She has over 30 years of experience in the accounting field. She obtained her bachelor's degree in accounting from Upper Iowa University. She enjoys hiking, biking, camping, and other outdoor activities with her husband, Jeff and their children, Drew, Catrina, and daughter-in-law Kate.